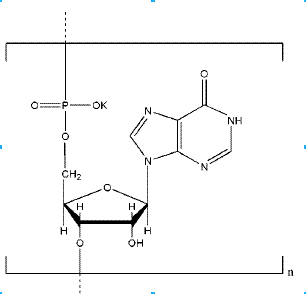 Polyinosinic acid potassium salt CAS 26936-41-4
CAS Number(Or Ulcho Number for Non-CAS Products): 26936-41-4
Product Name: Polyinosinic acid potassium salt
Synonyms: Poly I potassium salt
Molecule Formula: (C10H10O7N4PK)n
Molecule Weight: 368.3
EINECS:
Appearance: White to off-white powder
Solubility: Freely soluble in water, insoluble in ethanol and ether.
IR: Under the condition of PH7.2, A250/A260 =1.59-1.65; A280/A260 =0.27-0.31;Lambda max=248nm+-1nm.
Purity: 90%min
Use: This product is paired with PolyC to PolyI: C double helix structure, which has an
effect on anti-viral.
Package: 1kg
Storage: Preserve in tight containers,in a freezing place.