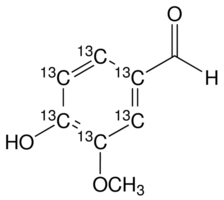 Vanillin CAS 121-33-5
Identification
CAS Number
121-33-5
Name
Vanillin
FEMA
3107
Synonyms
121-33-5 [RN]
204-465-2 [EINECS]
2-Methoxy-4-formylphenol
3-methoxy-4-hydroxybenzaldehyde
4-08-00-01763 [Beilstein]
472792 [Beilstein]
4-formyl-2-methoxyphenol
4-Hydroxy-3-methoxybenzaldehyd [German] [ACD/IUPAC Name]
4-hydroxy-3-methoxy-benzaldehyde
4-Hydroxy-3-methoxybenzaldehyde [ACD/IUPAC Name]
4-Hydroxy-3-méthoxybenzaldéhyde [French] [ACD/IUPAC Name]
4-Hydroxy-5-methoxybenzaldehyde
4-hydroxy-m-anisaldehyde
Benzaldehyde, 4-hydroxy-3-methoxy- [ACD/Index Name]
m-Anisaldehyde, 4-hydroxy-
MFCD00006942 [MDL number]
p-hydroxy-m-methoxybenzaldehyde
Vanilin [Turkish]
Vanilina [Portuguese]
Vanilina [Spanish]
Vanillic aldehyde
Vanillin [Wiki]
Vanillin [German]
Vanillin Melting Point Standard
Vanillina [Italian]
Vanilline [French]
Βανιλίνη [Modern Greek (1453-)]
Ванилин [Russian]
バニリン [Japanese]
香草醛 [Chinese]
4-hydroxy 3-methoxybenzaldehyde
5-Ethyl-2-pyridone; 5-Ethyl-1H-pyridin-2-one;5-ETHYL-2-PYRIDINOL
5-ethylpyridin-2-ol
74495-74-2 [RN]
Acetovanillone
apocynine
http:////www.amadischem.com/proen/538151/
http://www.hmdb.ca/metabolites/HMDB0012308
https://www.ebi.ac.uk/chebi/searchId.do?chebiId=CHEBI:18346
Lioxin
Mettler-Toledo Calibration substance ME 51143093, Vanillin
m-Methoxy-p-hydroxybenzaldehyde
para-Hydroxy-meta-methoxybenzaldehyde
p-vanillin
STR01001
Vanilin
vaniline
Vanilla
vanillaldehyde
Vanillin inclusion complex
Vanillin|4-Hydroxy-3-methoxybenzaldehyde
VHR DQ CO1 [WLN]
Zimco
SMILES
COc1cc(ccc1O)C=O
StdInChI
InChI=1S/C8H8O3/c1-11-8-4-6(5-9)2-3-7(8)10/h2-5,10H,1H3
StdInChIKey
MWOOGOJBHIARFG-UHFFFAOYSA-N
Molecular Formula
C8H8O3
Molecular Weight
152.147
EINECS
204-465-2
Beilstein Registry Number
472792
MDL Number
MFCD00145523
Properties
Appearance
White to pale yellow crystalline Powder
Melting Point
81-83 °C(lit.)
Safety Data
Symbol

GHS07
Signal Word
Warning
Hazard statements
H319
Precautionary Statements
P305 + P351 + P338
Personal Protective Equipment
dust mask type N95 (US),Eyeshields,Gloves
RIDADR
NONH for all modes of transport
WGK Germany
1
Specifications and Other Information of Our Vanillin CAS 121-33-5
Identification Methods
HPLC
Purity
99.5% min
Shelf Life
3 years
Storage
Store in a cool and dry place (below 33°C) sealed and stored
Known Application
Vanillin is one of the important edible spices, it is an edible flavoring agent, with vanilla bean aroma and strong milky fragrance, is an indispensable and important raw material in the food additive industry, and is widely used in various needs to increase milky fragrance. In flavor-flavored foods, such as cakes, cold drinks, chocolates, candies, biscuits, instant noodles, bread and tobacco, flavored alcohol, toothpaste, soap, perfume cosmetics, ice cream, beverages and daily cosmetics. effect. It can also be used in soap, toothpaste, perfume, rubber, plastic, and pharmaceuticals. Comply with FCCIV standards. Vanillin has a wide range of applications abroad. It is widely used in the production of pharmaceutical intermediates, as well as plant growth promoters, fungicides, lubricant defoamers, electroplating brighteners, conductive agents for printed circuit board production, etc.
Links
Watson International Ltd
This product is sold exclusively through our sales company Watson International Ltd, and please click the link below for details.
http://www.watson-int.com/vanillin-cas-121-33-5/