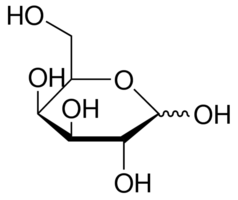 D-Galactose CAS 59-23-4 (Plant Based)
Featured Advantages
Identification
Properties
Safety Data
Specifications & Other Information
Links
Featured Advantages
1. Our D-Galactose is plant based instead of animal based
2. Most competitive price globally
3. Top quality as always
4. Unlimited supply capacity
Identification
CAS Number
59-23-4
Name
D-Galactose (Plant Based)
Synonyms
D-(+)-Galactose
(+)-aldehydo-D-galactose
(+)-Galactose
4-01-00-04336 [Beilstein]
59-23-4 [RN]
aldehydo-D-galactose
BRAIN SUGAR
cerebrose
D(+)-Galactose
D-Galactose [ACD/Index Name] [ACD/IUPAC Name]
D-Galactose [German] [ACD/Index Name] [ACD/IUPAC Name]
D-Galactose [French] [ACD/Index Name] [ACD/IUPAC Name]
D-Galactose (9CI)
Galactose [Wiki]
Galactose, D-
(+)-lactose
(2R,3R,4S,5R,6S)-2-(hydroxymethyl)-6-[(2R,3S,4R,5R,6R)-4,5,6-trihydroxy-2-(hydroxymethyl)oxan-3-yl]oxyoxane-3,4,5-triol
(2R,3R,4S,5R,6S)-2-(hydroxymethyl)-6-[(2R,3S,4R,5R,6R)-4,5,6-trihydroxy-2-(hydroxymethyl)oxan-3-yl]oxy-oxane-3,4,5-triol
(2R,3R,4S,5R,6S)-2-(hydroxymethyl)-6-[(2R,3S,4R,5R,6R)-4,5,6-trihydroxy-2-(hydroxymethyl)tetrahydropyran-3-yl]oxy-tetrahydropyran-3,4,5-triol
(2R,3R,4S,5R,6S)-2-(hydroxymethyl)-6-[[(2R,3S,4R,5R,6R)-4,5,6-trihydroxy-2-(hydroxymethyl)-3-tetrahydropyranyl]oxy]tetrahydropyran-3,4,5-triol
(2R,3R,4S,5R,6S)-2-methylol-6-[(2R,3S,4R,5R,6R)-4,5,6-trihydroxy-2-methylol-tetrahydropyran-3-yl]oxy-tetrahydropyran-3,4,5-triol
(2R,3S,4S,5R)-2,3,4,5,6-pentahydroxyhexanal
100843-69-4 [RN]
129521-70-6 [RN]
1336-90-9 [RN]
1724619 [Beilstein]
200-416-4 [EINECS]
35396-14-6 [RN]
4-(β-D-galactosido)-D-glucose
4-17-00-03066 (Beilstein Handbook Reference) [Beilstein]
4-O-β-D-Galactopyranosyl-β-D-glucopyranose [ACD/IUPAC Name]
5965-66-2 [RN]
6-(hydroxymethyl)oxane-2,3,4,5-tetrol
73824-63-2 [RN]
74182-37-9 [RN]
89466-76-2 [RN]
AHL
aldehydo-D-galacto-hexose
Aletobiose
BGC-(4-1)GAL
BGC-(4-1)GLB
D-(+)-Lactose
D-[1-3H(N)]-GALACTOSE
D-Galactopyranose [ACD/Index Name] [ACD/IUPAC Name]
D-GALACTOSE[6-3H(N)]
D-Glucose, 4-O-b-D-galactopyranosyl- (9CI)
D-Glucose, 4-O-β-D-galactopyranosyl
D-Glucose, 4-O-β-D-galactopyranosyl- [ACD/Index Name]
D-Lactose
EINECS 200-559-2
EINECS 227-751-9
Fast-flo
Fast-flo Lactose
Flowlac 100
GAL
GAL-(1-4)BGC
GAL-(1-4)GLC
Galactinum
Galaktose
GDU
GLB-(1-4)BGC
Lactin
Lactin (carbohydrate)
lactobiose
Lactose (8CI)
Lactose Fast-flo
Lactose, Anhydrous
Lactosum anhydricum
LAT
MFCD00151230 [MDL number]
Osmolactan
Pharmatosa DCL 21
Pharmatose 21
Pharmatose 325M
Pharmatose 450M
pβ-D-galactopyranosyl-(1->4)-β-D-glucopyranose
SACCHARIDE ISOMERATE
Saccharum lactin
Sorbalac 400
Super-Tab
Tablettose
Tablettose 70
Tablettose 80
UNII:X2RN3Q8DNE
UNII-W8K377W98I
UNII-X2RN3Q8DNE
Zeparox EP
β-D-Gal-(1–>4)-β-D-Glc
β-D-galactopyranosyl-(1->4)-β-D-glucose
β-D-Galp-(1->4)-β-D-Glc
β-D-Glucopyranose, 4-O-β-D-galactopyranosyl- [ACD/Index Name]
β-D-Lactose
β-Lactose [Wiki]
β-Lactose
SMILES
C([C@H]([C@@H]([C@@H]([C@H](C=O)O)O)O)O)O
StdInChI
InChI=1S/C6H12O6/c7-1-3(9)5(11)6(12)4(10)2-8/h1,3-6,8-12H,2H2/t3-,4+,5+,6-/m0/s1
StdInChIKey
GZCGUPFRVQAUEE-KCDKBNATSA-N
Molecular Formula
C6H12O6
Molecular Weight
180.16
EINECS
200-416-4
Beilstein Registry Number
1724619
MDL Number
MFCD00151230
Properties
Appearance
White powder
Refractive Index
1.573
Boiling Point
410.8 ℃
Melting Point
165~168℃
Flash Point
202.2 ℃
Density
1.423 g/cm3
Vapor Pressure
0.0±3.1 mmHg at 25℃
Safety Data
Personal Protective Equipment
Eyeshields, Gloves, type N95 (US), type P1 (EN143) respirator filter
RIDADR
NONH for all modes of transport
WGK Germany
3
HS code
29400090
RTECS
LW5490000
Specifications and Other Information of Our D-Galactose CAS 59-23-4
Standard
Enterprise standard
Identification Methods
HPLC
D-Galactose
≥99%
L-Arabinose
≤0.6%
Chloride
≤0.005%
Barium
Correspond to USP
Loss on drying
≤1%
Specific Optical Rotation
+78.0~81.5°
Residue On Ignition
≤0.1%
Acidity
Correspond to USP
Total Bacteria Count
≤1000cfu/g
TYMC
≤100cfu/g
Salmonella species
Negative
Staphylcoccus aureus
Negative
Pseudomonas aeruginosa
Negative
Escherichia coli
Negative
Package
According to customer requirements to packaging
Storage
Keep container tightly closed in a dry place.
Function
1) baby food: the composition of infant formula food closer to breast milk, help to establish the baby's intestinal bifidobacteria.
2) health food: regulate intestinal flora, improve constipation.
3) functional drinks: because of its heat and acid stability, it can be added to the functional drinks and soft drinks.
4) Drugs: the addition of specific low-galactan in drugs, can intestinal bifidobacteria and lactic acid bacteria proliferation, thereby preventing the formation of other harmful bacteria to reduce the absorption of toxins, liver function can be reduced, constipation.
Application
Milk supplements, using for health food and energy drink etc.
1) food: for dairy food, meat, baked goods, pasta food, seasoning food.
2) medicine: health food, fillers, pharmaceutical raw materials.
3) industrial manufacturing: petroleum, manufacturing, agricultural products, batteries, precision castings and so on.
4) tobacco products: glycerin can be used instead of tobacco flavoring, antifreeze humectant.
5) cosmetics: facial cleanser, beauty cream, lotion, shampoo, mask and so on.
6) feed: pet canned food, animal feed, aquatic feed, vitamin feed, veterinary medicine products.
Because galactose plays an important role in the life sciences, galactose is used as an important raw material in the study of sugar chemistry and glycobiology, and is mainly obtained by hydrolysis of lactose. Because BSE, TSE problem, lactose from cattle, so the production of lactose D-galactose in Europe use more restrictions, and plant D-galactose is a plant source, has a wider applicability, by the European market welcome.
Links
Watson International Ltd
This product is sold exclusively through our sales company Watson International Ltd, and please click the link below for details.
http://www.watson-int.com/d-galactose-cas-59-23-4/